Wire Mesh Fabric Reinforcement
Our Welded Wire Mesh Reinforcement is manufactured using cold-rolled deformed hard drawn wire. We employ electric resistance welding to create intersections with minimal loss of strength and cross-sectional area. Leanr more about the uses of wire mesh.
Wire mesh fabric reinforcement, also known as welded wire reinforcement (WWR), is a type of prefabricated reinforcement made by welding together wires arranged in a grid pattern. These wires are typically made of steel and are either plain or deformed, and the grid pattern can vary depending on the specific application. Wire mesh fabric reinforcement is often used in reinforced concrete structures to provide additional strength and resistance to cracking and shrinkage. It can also be deployed in a variety of other applications, including as a barrier or enclosure in industrial and agricultural settings.
Welded Wire Mesh in Reinforcing Concrete Structures: Benefits and Best Practices.
Welded wire mesh offers multiple advantages as a reinforcing component. It is easy and cost-effective to manufacture (with welding machines used to ensure uniformity), and is extremely versatile due to the fact that it can be made in almost any shape and size.
Using welded wire mesh saves time and money – it minimises the need for cutting, bending and storage yards at the construction site, and this can contribute to reduced labour costs and increased overall safety.
The fact that welded wire mesh can be easily customised adds to its appeal – for example, in situations where it may be exposed to corrosive agents, special coatings can be applied to the wire to protect it and increase its lifespan.
Grid patterns – including bar size and spacing – can be adjusted to meet the precise reinforcing requirements of each project. For example, thinner bars and closer spacing can be used for more efficient stress transfer. In addition, onsite alterations and repairs can also be carried out, should project specifications change.
During bending, each mat can be bent as a single unit, eliminating variations and potential weaknesses. Welded wire mesh can be placed faster than steel rebar, saving time on each project by shortening the slab casting cycle time. It also offers excellent adherence to concrete.
As well as its applications in the construction sector, welded wire mesh can also be used as a fencing solution (for example, in agricultural settings) and as a supporting structure in the mining industry. In settings where the mesh will be visible after installation, hot-dipped galvanizing is often preferred as this hides the welds. A similar effect can be achieved by using a technique known as 'calendering', which involves flattening the welded joints to achieve a smooth appearance.
Stainless steel can also be used to make welded wire mesh for food-safe applications and other situations where corrosion cannot be tolerated.
Why use welded wire mesh in construction?
• Welded wire mesh offers similar reinforcing potential as mild steel bars.
• Better bonding ensures more effective two-way stress transfer.
• Welded wire mesh helps counteract the effects of shrinkage and temperature fluctuations.
• No need for the time and labour burden that comes with tying binding wires onsite.
• Welded wire mesh offers enhanced flexibility.
To learn more about welded wire mesh solutions from RMS Steel, contact us today.
Why choose RMS Wire Mesh?
Manufactured according to SANS 1024 Standard Specifications
Minimum proof stress of 485MPa and a tensile strength of 510MPa as per BS4482 Standard Specification requirements
We can meet other international specifications on request.
Ideal for surface beds (concrete floor slabs on fill) and road pavements, suspended floor slabs, concrete retaining walls, box culverts and drains, precast stadium seating and tilt-up wall panels.
Easily identified onsite.
Wire Mesh Fabric Reinforcement Standard Fabrics – SANS 1024
Faster construction completion.
Available in a range of diameters for multiple applications.
Can be supplied as flat sheets, rolls or custom-shaped, as required.
Use of deformed wire enhances concrete adhesion.
More resistant than high-tensile rebar for an 8% saving in materials.
Contributes to accuracy of concrete control.
Offers potential time savings and reduced wastage.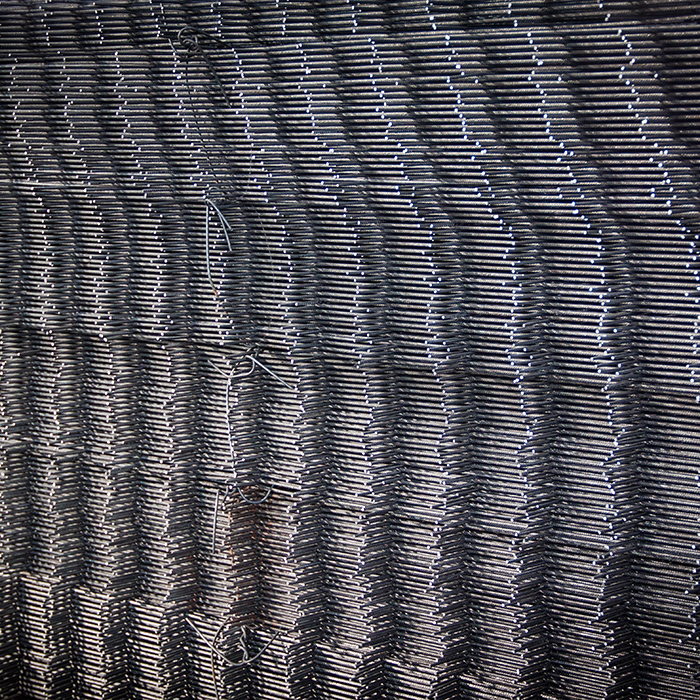 Hard Drawn Wire is an affordable wire product created by being drawn through a die. Although it does not undergo any additional tempering or processing, our use of low carbon wire rod and cold rolling reduction increases its hardness, tensile strength and proof stress.
During rolling, we add a deformed pattern onto our hard drawn wire to increase concrete adhesion.
Why choose RMA Hard Drawn Wire?
Produced to BS4482 standard specifications
Ultimate tensile strength (UTS) of 510MPa
Minimum proof stress of 485MPa
Available in strapped coils or supplied straightened and cut to length
30 North Reef Road, Elandsfontein,
Germiston, 1400
P.O. Box 6596 Homestead, 1412